Recommended & Trusted Plumbing Technicians Serving in Scottsdale

We will always give you a tailored solution to meet your unique needs.
We offer fast and reliable plumbing services & maintenance work.
Our fully experienced technicians will give you free In-home estimates.
Fix All Your Plumbing Problems With Us
Our plumbing company offers general inspection, installation, and repairs of a wide range of plumbing systems in your home or business areas.
Residential Plumbing
Our professional plumber team can investigate your problem instantly and plan smooth repairs at a low price structure.
Commercial Plumbing
Our technicians are trained to use the latest technologies and trends in the industry to handle every task in your commercial areas.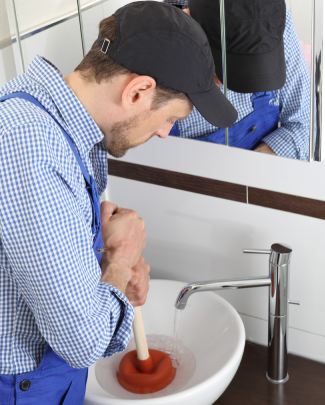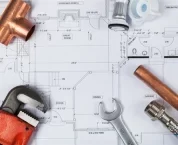 About Plumber Scottsdale
No one likes puddles of water and leaking pipes in their homes, and it becomes stressful to continue to handle it on your own. This is where plumbers in Scottsdale AZ come to the rescue as they are the only go-to people who matter and can get the job done. Plumbers ensure that the drainage system works properly and is installed in the best way. 
Whether they're working in residential or commercial areas, plumbers provide all kinds of services by specializing in repair work for your household's drainage and water systems, including the air conditioner (AC) system, so that you don't need to imagine a moment of not having transparent access to clean plumbing, bathing, and drinking water ever.
So, if you are thinking of repairing or upgrading your drainage system, call Scottsdale Plumber to schedule a free consultation at your home. We can find the right product for your household needs, starting from ductless split systems, hydro jetting service, cleaning air conditioners, and heat pumps for your commercial, suite, or home property. We ensure that your plumbing is repaired and installed correctly. 
For more information and our contact details, check our official webpage. 
Why Should You Choose Scottsdale Plumber for Emergency Plumbing Services?
Fast Response Time
We will reach you within the hour of your call because we know the importance of plumbing problems. Schedule a consultation and expect us to get to your house within 1 to 2 hours to resolve your plumbing problem instantly and efficiently.
Availability
We are always on our toes to get our job done as fast and effectively as possible and help you save your day. So, whether it's a weekend or New Year's Eve, we are available 7× 24×365 days. For any Scottsdale AZ plumbing installation, maintenance, repair, call us on the contact phone number or get in touch via any channel given on our official webpage. We are always happy to provide our service for your comfortable home, good health, and hundreds of happy faces. 
Expertise
Our licensed, insured, and expert technicians, serving Scottsdale AZ clients, are trained background checked with years of hands-on experience and education. 
Experience
We have a Scottsdale plumbing history and experience of many years, which means we have seen all the nitty-gritty in the plumbing field, and we have the technical know-how to fix any needs of your home so that you can feel protected. 
Reasonable Charges
Our maintenance and plumbing solutions combine one of the best modern technologies with traditional work values at the most reasonable prices.
Honest Service
From emergency plumbing repairs or plumbing issues to everyday maintenance problems, you can count on our technicians and plumbers in Scottsdale, AZ, to provide you the fastest, most affordable, and most honest service in Scottsdale.
Longevity
For every homeowner in the Scottsdale AZ area, it is essential to hire affordable plumbing repair services because every household has common issues. We use above-par quality materials that guarantee longevity. Moreover, the team of plumbing pros conducts various preventive maintenance commercial plumbing services to ensure longer lives of your plumbing system. 
Plumbing Services That Scottsdale Plumber Offer
Installation, Inspection, and Replacement
We offer different business and residential plumbing services such as installing, inspecting, or replacing your commercial or home property fixtures and ensuring quality materials and work. 
Among the items that we offer, our experts can install, replace, and repair your kitchen or bathroom sink, toilets, taps, showers, dishwashers, faucets, water heater, washing machine, backflow protection, pipes, septic tank systems, and much more. Everything comes with a lifespan, and so do your bathroom or kitchen pipes and fixtures that eventually need to be replaced once they are worn out. 
So, do not wait if your floors, walls, or ceilings start to leak, and call us immediately to schedule an appointment for one of the best home or commercial plumbing services ever.
Toilet Repair
Some of the most major issues happen in the toilets. Household toilets are prone to Scottsdale plumbing problems like overflowing, flushing defects, and clogged drains.
We address these problems even during emergencies and help set up waste disposal management and preventive measures to avoid any major plumbing repairs in the future. 
Moreover, there are problematic restrooms in commercial spaces that can make a terrible impression on clients and customers, potentially worsening the problem. We offer immediate daily Scottsdale plumbing services on such occasions as well.
Leak Repair
Leaks are again a common plumbing issue that many households neglect until they significantly impact their water bill or damage the structure's integrity. 
Warning signs of leakages include stained or damp walls, floors or ceilings, unusual noises from the pipes, and running water originating from the fixtures. Although there are various DIY tutorials on how to fix leaky pipes, the issue is not always as simple as it sounds, owing to the problem of leak detection. Some leaky pipes are not easy to spot as they have "silent leaks. " 
Our team offers excellent customer service with leak detection and gives the house a complete repiping, whether it's an old or new apartment or commercial property.
Drainage Services
Drains in bathrooms and the kitchen sink eventually accumulate debris and dirt with time, irrespective of how much you keep them clean and tidy. Regular drain cleaning and maintenance with our licensed plumbers can effectively remove all debris and dirt and prevent clogging. 
Our commercial products can get rid of any accumulated dirt that causes blockages and provides deep drain cleaning in no time.
Pipe Repair and Replacement
A leaky pipe can result in a more significant structural problem if not repaired and replaced instantly, and it can cause cracks on the walls and foundation of the building that makes repairs a costly affair. 
Consult our plumbers in Scottsdale, AZ, who specialize in pipefitting and pipe laying if your building requires renovation, repair, and replacement in your Scottsdale plumbing system. We are skilled in securing and setting a leaky pipeline properly to prevent a plumbing issue in the future.
Our team also gives tips and tricks on when to replace an old pipeline to prevent damages in the working of a pipeline in the long run. 
Water Heater Services
Water heaters also pose multiple problems especially, if they are old and close to the end of their life span. Usually, water heaters have many years ranging from 10 to 12 years, after which they require treatment. 
We, at Scottsdale Plumbers, perform water heater repair, installation, and maintenance, and our team gives tips on selecting the best water heater models for commercial and household property because they tend to vary in terms of requirements. 
This helps a new water heater prevent fluctuations and frequent breakdowns in water temperature with the correct water treatment system. 
Sewer Repair
Sewer repair is something that no one wants to deal with, but our plumbing team can deal with any trouble effectively with the correct tools and expert training. 
If you notice unusual noises and foul smells coming from your sewer line, you must get your sewer lines checked immediately by our Scottsdale Plumbers to avoid future mishaps.
How to Detect the Need for Plumbing Service?
Reduced water pressure
Bust pipelines, pinhole leaks, and clogs can result in slow drips and intermittently reduced water pressure from plumbing fixtures. 
Our insured and experienced plumber Scottsdale services address these issues quickly since leaks potentially result in substantial water damages and make plumbing repair projects even costlier. 
Sign of water damage
Keep an eye along the walls and floors for any sign of plumbing needs, including structural weakness, dark patches, and mold growth. These signs generally mean a leak is not visible.
Frequent plumbing clogs
A sink clog or toilet clog can happen any time, but if it keeps occurring repeatedly, then maybe it is time you need to schedule service with a plumber Scottsdale.
Slow-moving drains
Slow-moving drains are usually an indicator of a common clogging issue and require drain cleaning. 
Essentially, these signs work hand-in-hand with frequent and heavy clogs. Other causes include root intrusion, freezing pipelines, or sewer drain damage.
Discoloration present in the water
Brown flecked or yellow water with sediments may result from a condition of water heaters or pipelines. If you haven't maintained the water tank for a long time or if it has corroded over time, it might result in gunky, discolored water. 
If you find any discoloration in the water, it is either time to go for water heater repair or replacement of the entire water treatment system with our professionals and technicians in Scottsdale, AZ.
Funky or unusual odors from drains
Unusual drain smells are most commonly found in the lowest drain lines, usually in the basement. These orders may result from sewer line clogs or damages that our dedicated plumbing system experts guarantee to repair as soon as detected.
Knocking sounds in the walls
Knocking sounds in the walls may result from a pipeline that has come loose from its fastening or is experiencing pressure changes. 
Our dependable and responsive plumbers offer repairs of business properties and residential plumbing services immediately before any loose pipes cause severe damage to your walls.
Insufficient hot water
Inadequately hot water coming from your water heater could require service in the water treatment system. Usually, this arises due to a lack of water treatment maintenance or incorrect size based on the family's requirements.
Aging pipelines are 50 years old or older.
Conventionally, the construction and Scottsdale plumbing teams used galvanized steel, vermiculite, or lead pipelines that proved ineffective compared to the modern options. 
Moreover, vermiculite and lead can be pretty dangerous. As a result, aging pipelines require immediate replacement, an excellent service offered by our knowledgeable, customer-friendly, responsive, and dependable technicians.
General performance issues
Even for minor plumbing problems like steady drips from faucets or toilets, it is still important to schedule plumbing repair and inspection with our highly trained workers. 
Minor problems take no time to bring more extensive damages. So, to avoid more expensive repairs in the future, call us to get our dependable technician in the Scottsdale AZ area.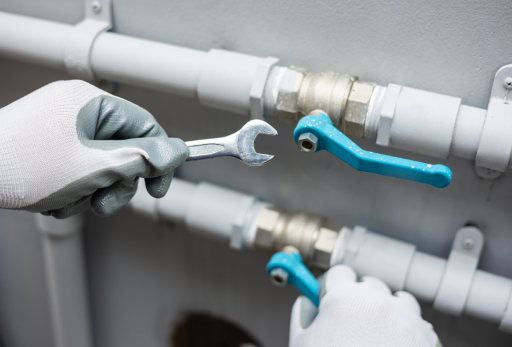 Most Preferred Plumbing Service Provider In Scottsdale
Before we begin working on a plumbing task, we essentially lend ear to user queries and get the task diagnosed thoroughly.
Installation, Inspection, and Replacement
Pipe Repair and Replacement
Common Areas Where You Need Plumbing Service
Bathroom 
The bathroom is one of those places in your home that requires the most plumbing, especially in toilet drains, showers and taps, clogged drain pipelines, bathroom sinks, faucets, and water and drain lines.
Kitchen
The kitchen is another place in your home that requires extra plumbing care, especially in the kitchen sink bowls, which come in different materials, proper drains, and a drainage system with added stain resistance and durability.
Basement
The most neglected place in your home is the basement, and you would most commonly find odd drain line smells in the lowest drains, which are usually found in the basement. These odors can mean damage or clogs in sewer lines, requiring deep cleaning or repair.
Outdoor
As seasons change, the requirement for outdoor plumbing also changes. Outdoor Scottsdale plumbing maintenance is equally important, and you must make it a point to check the outdoor spigots for leaks from time to time and make sure to check for drips and leaks and get them repaired in the best way. 
Tips to Handle any Water Leakage Problem in Emergency
Find the Source of the Leak
The first step is to find the source of the leak, which may or may not be easy to spot. Some leaks are silent leaks that require experts or plumbing pros to identify them immediately without further damage.
Drain and Dry
Drain excess water, remove any connector or bolt, and dry them along with the pipe. Do not forget to turn off the water before you start to drain and dry. It is often a buildup in the pipeline that causes water to leak out.
Other Quick Fixes
Many times, cleaning the buildup may not work, and your pipeline may still leak. An alternative quick fix requires breaking out some supplies, but these are temporary fixes, and you may still require a plumber Scottsdale to complete the repairing and replacement of the defective plumbing system. However, you may also use the following tips to get an emergency water leak fixed temporarily –
Using Glue
Fix your pipeline temporarily using glue. Locate the leak, put it into the hole, and allow the glue to set. Note that this is a temporary fix. It will give you some time to arrange for a plumber to search and determine the leak.
Pencil Tip
Another quick fix is to plug and secure the water leak with the tip of a sharpened pencil. Insert the tip into the hole and temporarily break it off to seal the leak.
Screw and Washer
This great fix is mainly used to seal large holes with a washer. Place the washer around the leak and secure it by running a screw into the hole.
Piece of Rubber
This quick-fix involves some old rubber, such as a worn-out inner tube. Place the rubber around the pipeline over the leak. Cut the rubber to the required size and use a C-clamp to secure it tightly on the hole. 
Turn off the Water
Turning off the primary water valve is the easiest quick fix. It stops the leak temporarily and allows you to find alternative options like calling a plumber service professional.
Use Plumbing Tape
You may also use plumbing tape as a quick fix to stop a water leak. Plumbing tapes are waterproof and are designed to fix leaks.
Seal It With an Epoxy
Epoxy works like super glue to seal a water leak. Use this temporary fix until you get a permanent repair done by a professional plumber Scottsdale.
Our Process to Work with Full Dedication to Solve User's Plumbing Problem
First, We Understand Our User Queries
When you hire Scottsdale Plumber, you employ a Scottsdale plumbing company and a highly trained team of experts who are willing to get the job done in the first attempt. Before solving the plumbing issue, we believe in investigating and understanding our customers and making them feel confident in the comfort of their homes.
Then We Generate Alternative Solutions
After a thorough investigation, our experienced plumbers quickly determine the destruction and provide alternative permanent effective solutions. 
Execution As per Client Convenience & Budget
Get plumbing installation and plumbing repair with certified technicians who resolve plumbing problems at low costs. 
Plumbing Maintenance Checklist
Daily – Daily maintenance checklist includes – 
Clearing clogs regularly to prevent blockages 
Selectively allowing products or items to go down the drain 
After using waste or garbage disposal, allow cold water to run for at least 15 to 20 seconds
Weekly – Weekly maintenance checklist includes –
Searching under sinks for signs of leakage or moisture 
Test shower and sink drains for slow drainage speed 
Cleaning out lint traps on washing machines
Seasonal – Seasonal maintenance checklist includes – 
Disconnecting hoses, insulated pipes, and shut off walls in cold months 
Checking for leaks, cleaning sprinkler heads, and monitoring appliances in warm and hot months 
Scheduling regular inspections throughout the year for different plumbing systems, including the AC system.
Why is Scottsdale Plumbers the most preferred Plumbing Service Provider?
The use of the latest equipment
Our trained plumbers know the technical know-how and the latest trends in this industry. We carry the most suitable equipment and can handle every plumbing project in your commercial offices, suite, or home premises and offer maximum customer satisfaction.
Cost-effective
Our professional plumbers can identify and diagnose every problem, including drain cleaning, installations, replacing and repairing air conditioning, drain system, bathtubs, AC filters, furnace, sewer line, hydro jetting, kitchen and other plumbing products, instantly and according to a planned procedure for reliable installing and repair. With Scottsdale AZ Plumber, get the most cost-effective and excellent service instead of planning to perform the repairs on your own. 
Cleaner Water
Our professional workers can upgrade or change your rusted and leaking pipelines so that you can continue to use them longer than before.
Efficient and Professional Service
Depending on the degree of the plumbing inconvenience, we provide efficient and professional service by effectively resolving the damage and fixing it quicker than anybody else.
Safety
Our professional plumbing service involves safety measures to avoid serious injuries. Various plumbing-related problems include handling a water line or water heater, which should be done by skilled and qualified plumbers only. 
Additional Services
We offer additional services such as fixing and installing dishwashers, replacing pipelines, and repairing leaks. Other services include shifting or renovation that involves removing and reinstalling appliances and fixtures like air conditioner, gas pipes, wastewater, furnace, toilet flush, and different plumbing needs.
Guaranteed Work
Another exciting benefit of hiring us and our professional commercial plumbing service, including installations, is the warranty you receive for the service provided. Our company will compensate if our plumbers cause any kind of damage to your property.
Medium to Contact Scottsdale Plumber
Call – To get the best discounts on installation, repairing, and replacement for your family-owned homes and business office, dial the following phone number to fix an appointment.
Inquiry Form – For more information on the costs, product, plumbing care, and requests, contact us by filling in the inquiry form available on our official website, and we will get back to you and fix a schedule if needed.
Email – You can also contact us at info@rooterflushplumbers.com. So, if you are in Scottsdale, looking for a free online consultation to discuss every point, send us an email, and we will provide informative tips.
Live Chat – Our Live Chat option is open throughout the year. Simply visit our webpage and send us your query through a Live Chat message. Answers will be reverted by our agents after consulting with the technicians.
Common Areas Where You Need Plumbing Service
No matter whether your plumbing issue is small or big, Rooter Flush Plumbers is here to help you.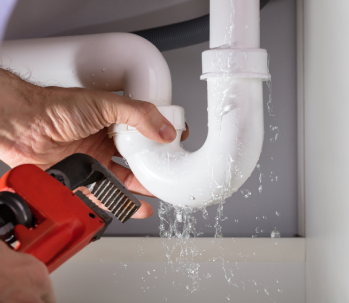 We offer fast & reliable kitchen fixture repair whether it is the sink or faucets.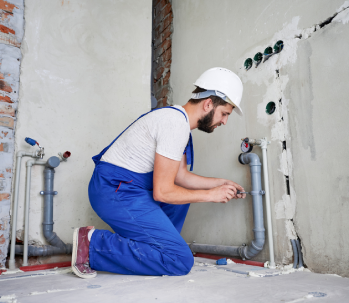 Our staff is well trained and experienced in basement plumbing services.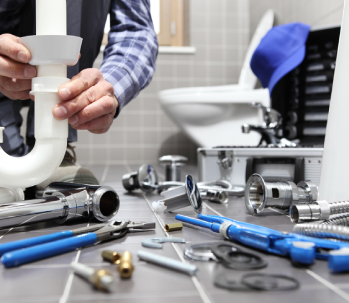 If there is any issue with water lines in your bathroom, we are here to help you.
Check Out Some Clients Reviews And Their Experience
"These guys are the best and deserve a lot of praise and appreciation for the work they did for me last week. They helped me out during an emergency, and I am happy with their service."
"We hired them as the toilet line in our washroom broke down, it was an emergency, and we wanted quick service. Needless to say, they did a great job without wasting any time."
"I called a lot of companies but none of them was willing to give the same-day service at a normal and affordable price, but these guys agreed instantly and came down to fix my issue."
"The guy they sent to fix my clogged sink was very polite and humble with us throughout the entire time. He didn't waste a minute fixing our issue and charged a reasonable amount."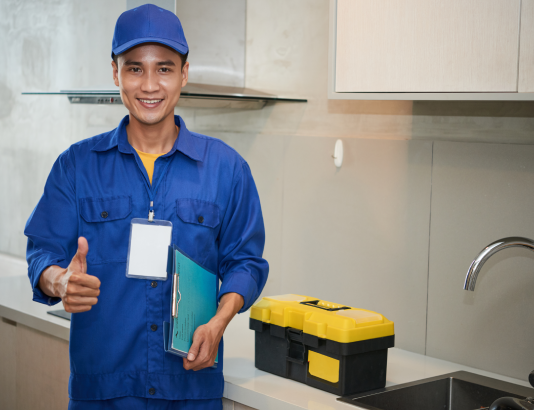 We Give You Quality Plumbing Services
Plumbing is an important to your residential or commercial building. Plumbing services ensure that water comes in and out properly. Plumbing includes installation and maintenance.
We have years of experience in dealing with plumbing problems in the local area, putting us in the perfect position to assist our customers. We can handle plumbing fit-outs and repair, maintenance.